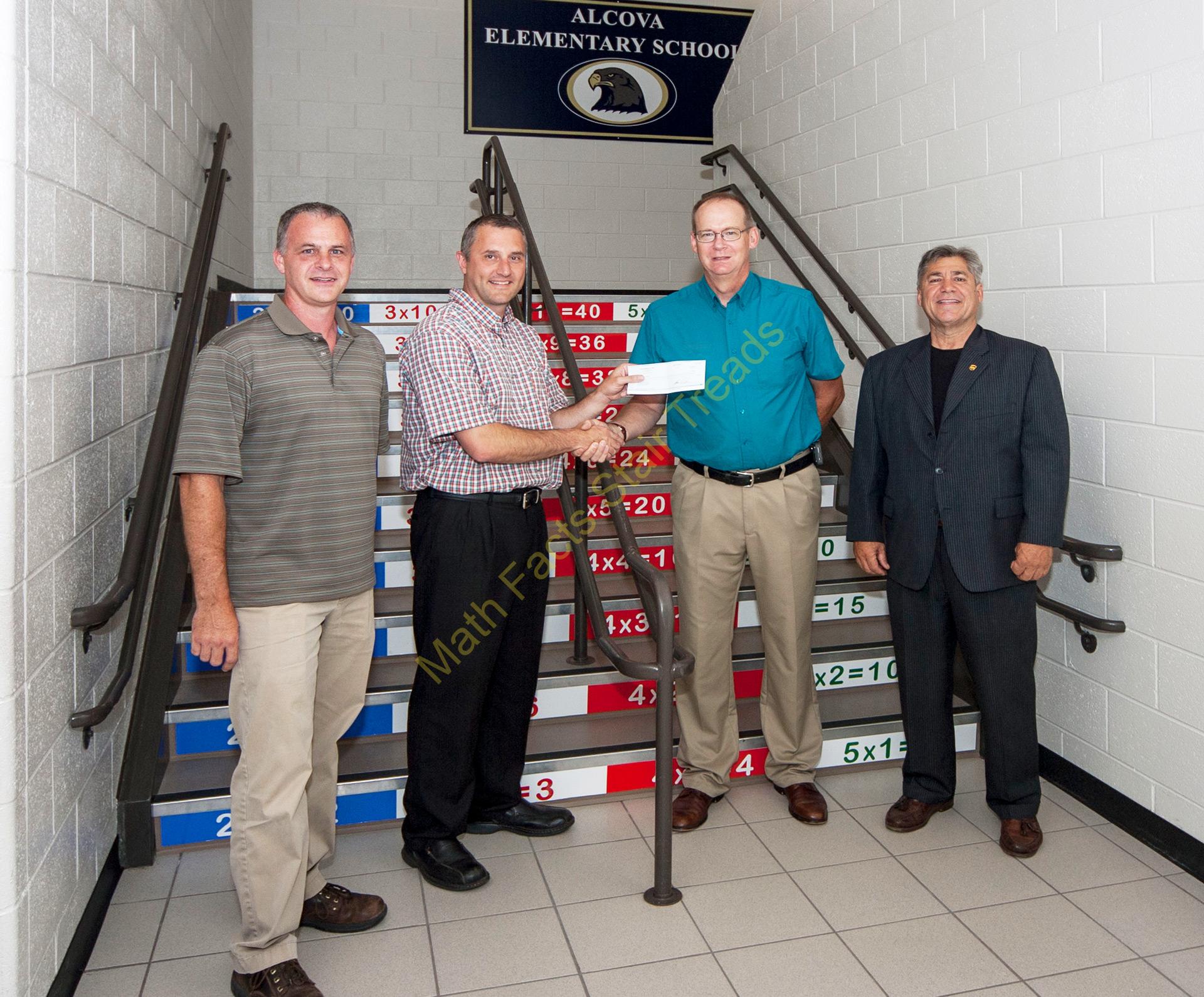 HELP STUDENTS LEARN
We're in the problem-solving business. We've found an innovative way to help students learn their multiplication tables with MATH FACTS on your stair treads. Goodbye Flash Cards, Hello colorful stairs.
The idea is for students to visualize and have a constant reminder for learning their MATH FACTS. Let us help your school take a big "step" to make learning math easier and more visual for students.
Next Steps...
Let us give you a quote!  Click here to find out details about ordering your custom MATH FACTS Stair Treads.